Last time we did the Yorkshire Three Peaks, we said afterwards "Thats it. Done to death. Never again"
So, at 03:15 in the middle of last sunday night, having got my kit ready the day before, I dragged myself out of bed, made a brew, and loaded my stuff into my car, to drive to Bobs, and then onwards yet again to Horton-in-Ribblesdale!
The purpose of us taking on this walk again, was to support Bobs nephew, Mason, in raising money for Meningitis Trust. Mason is taking on two major walks for his chosen charity, and this was to be the first. He did the Cinder Path with us and handled himself well. Now for a real test!
Bob had arranged for Mason to stay over the night before, so he was there waiting when I arrived at 04:30. Bobs missus Emma, and his mate Paul, were also taking this walk on. So, myself and Bob as usual had outrageously heavy packs, this time more so, as we needed extra kit to care for the inexperienced walkers, and also to introduce them to and teach them various aspects of mountaincraft.
On arrival at Bobs, I was greeted by a soppy dog and a bacon sandwich. Bob had already collected my waterproof jacket a few days before to re-proof for me, and it was on his radiator in the hallway. A few minutes after 05:00, Paul arrived, and we loaded boots, poles, packs and bodies into his motor. Happy that we had everything, we set off to the Dales. The drive being mostly uneventful, except for the realisation that my jacket was still on Bobs radiator! Luckily, Bob had packed a spare! It was to prove to be essential.
On arrival in Horton, we parked up behind the pub, eased into walking socks and boots, hauled our packs on, and headed to the Pen-y-ghent cafe to sign in, myself popping our £2 parking money into the ashtray that serves as an honesty box. Signing in wasnt really essential, but the three first timers would want their official times and badges.
We set off officially at 07:05. The forecast was for heavy rain in the hours we predicted to be on the low level between Pen-y-ghent and Ribblehead, and then for poor visibility after. The walk up to the scramble on Pen-y-ghent proved no trouble, although the scramble did come as a bit of a shock to Emma. But we were all soon over it and at the summit. Here we stopped for the first of a proposed series of training sessions, covering emergency medical situations and the use of radio and pyrotechnics for distress. In hindsight, this made a bit of a dent in our times that cumulatively we could have done without.
Descending Pen-y-ghent and walking across to Ribblehead was uneventful, other than the forecast rain arrived right on time, although much less intense than expected. The only delays predictably stops to take a piddle. We were showing a predicted completion time of around 10h at this point.
We were all very pleased to see that the tea wagon was in place at Ribblehead, but with a heck of a queue! Here we stopped for a bit of something to eat and a brew, and to change socks. But it seems we did linger somewhat too long, compounding the overall delay that would lead to problems later.
The Ribblehead viaduct was bathed in sunlight as we approached, taking the opportunity for a few photos. We were now heading for the annoying, drawn out slog of Whernside. All was well at this point, a little drizzle though, and the wind was beginning to pick up as we crossed the railway at Blea Moor tunnel.
It was now, as we ascended Whernside, that our fortunes turned. We had hoped for a clear summit, as the views can be spectacular. But the cloudbase was lowering, and the wind strengthening. By the time we reached the plateau, visibility had reduced to around 20ft, the crosswind made each step a diagonal effort, and the drizzle was an icy blast. Our speed dropped. I removed my specs and put them in my pocket - as bad as my eyes are without them, I could still see better than through the fogged lenses! We stopped on the summit just long enough to be able to say we had been there!
Then to the descent! Descending Whernside is a tricky task in excellent weather, the jagged rocks that pass for some idea of steps are quite punishing. But in such poor visibility and strong wind, and now extremely slippy from the rain, every step demanded extra care and pace slackened off drastically. All of us had a couple of slips, luckily no one sustaining any injuries. As a walk leader, had this been a bigger party or the conditions even slightly worse, I may very well have called for an abandonment of the walk at that point! But our inexperienced to experienced ratio was 1.5:1, and we knew we just needed to get below the cloudbase.
Once down from Whernside, we were back into reasonable weather. No one was in any particular difficulty, just the expected aches, when we reached the cafe barn. Normally here we would grab a brew, change socks and be away. This time, we found a table, sat down and leisurely consumed our growlers and tea. Bob and Paul feeding pork scratchings to the owners dog, myself inflicting 1st degree burns on my own hand by spilling my tea. All seemed to be going well despite everything so far.
But we didnt think of the time we spent! By the time we were off again, we had just three hours remaining to complete the challenge! But, all we had to do was get over Ingleborough!
The walk to Ingleborough was not exactly taxing, but we were all starting to tire and ache. We were going much slower than ideal. Emma found the stone flag steps somewhat tasking, as did I, and she was rather daunted by the prospect of 'the wall'. But, she steeled herself to it, and bit by bit we advanced up the steep face of the mountain.
At the top, we gave them the option of whether to summit or not. Mason decided he had to, otherwise he wouldnt feel that he had completed it. So he and Paul headed on up to the summit. Emma, surprisingly, decided the same! She chased them up. Myself and Bob remained at the path intersection to guide them down. We later heard that Emma had attempted to forge ahead of the lads to summit first - and promptly fell face first in the mud.
Whilst they went to the summit, the cloud began to roll in and visibility fell drastically! By the time they returned to the path, it was nearly impossible to see anything! Time was running out!
On the descent, we yet again passed below the cloudbase and into decent weather. Paul and Mason, aware of the need to press on, pulled ahead, but with the realisation that they were getting too far ahead and had started running, with no idea of the route, Bob set off to escort them, whilst I guided Emma down to Sulber.
Luckily, Sulber Nick was not as waterlogged as it often is, and we were able to make good progress. But as we closed in on the pasture above Horton, it became a make or break moment - if Emma was to meet the challenge time limit, she needed to push on hard. After briefing her on the route, I let her pull ahead of me. I had her in sight much of the way. However, just above the train station, she became confused as to the route, and sensibly stopped to await my arrival, badly jeopardising he timings! I tried to jog to catch her up but badly misplaced my foot jarring my knee, which sapped my ability to go any quicker. I tried to indicate to her to get running!
When I caught up with her, she had just 15min remaining! It didnt look manageable but she set off ahead anyway. I dropped back, since she couldnt go wrong at this point on the route, where I fell in with a couple of chaps, one of whom had badly twisted his knee and was plodding along in a very able and spirited attempt to complete.
When I arrived at the Pen-y-ghent cafe, Bob had the times. He, Mason and Paul had managed to come in with around ten minutes to spare! Somehow, Emma was clocked under the limit by just one minute! I came in at 12h 10m. They has all made it.
All that remained now was to get back home. For those of us in the back of the car, cramp and other pains made for an extremely uncomfortable journey!
Well done to Mason, Paul and Emma for taking on and completing this challenge!
If you are reading this and wish to support Mason in his fundraising efforts, you can click on the button below-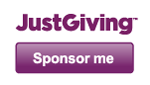 You can support myself and Bob for our upcoming Ebor Way challenge, by clicking this button -